It's new year again
ah
? Time can really flies. In just a blink of eyes, it's another year again. I'm sure I had a challenging year this year. What about you?
I listed few
new year resolutions for the year 2007
. Have I achieved everything?
Study HARDER and SMARTER! (I don't think I studied harder and smarter. But at least, I graduated! :))
Get a job and earn some $ for travelling. (Didn't manage to do so due to several reasons)

Improve my English. (I don't know whether my English has improved or not. What do you think?)

Enjoy more food. :P (Definitely I did. Just go back to my food posts and you'll know.)
Remove some fat on my body. (Does this contradict with 4?) (1 or 2 kg, considered succeed or not? Hehe.)

Decide to stay in Australia or Malaysia for career. (Haven't decided yet. Bring forward to 2008.)

At least 50% of my new year resolutions have achieved. Not bad
huh
?
You must now be asking, what about 2008 new year resolutions? Hmm... frankly speaking, I'm quite lost at the moment. So, I haven't thought of any resolutions yet. I'll jot down when I'm ready, ok?
The last but not least...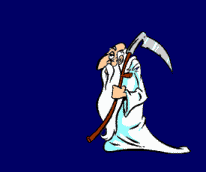 I would like to wish everyone a Happy New Year! Enjoy your holidays and start a fresh new year again this year! :)